FOR IMMEDIATE RELEASE
July 30, 2013
Getty Center and Getty Villa Offer Fresh Line-up of Culinary Events
Classes, Tastings and Tours Explore Cuisine from Ancient Greece to the Renaissance


MEDIA CONTACT:
Alexandria Sivak
Getty Communications
(310) 440-6473
asivak@getty.edu



Participants preparing a class meal

LOS ANGELES—The J. Paul Getty Museum is offering a number of culinary events in the coming months spotlighting the lush gardens and bountiful herbs at both locations. Guests can take part in hands-on cooking classes, or take a relaxed approach and simply savor cuisine from across the centuries.

At the Getty Center, guests can join art historian Robin Trento on August 8 and 9 for From Garden to Table: Dining in the Renaissance. Participants will discover the art and culinary traditions rooted in Renaissance gardens, from the kitchen garden to dining al fresco. The group will tour the exhibition Gardens of the Renaissance, and then explore historic ingredients and recipes to prepare a meal that the whole class can enjoy.

On August 23, guests can get a bite of the Getty Center's permanent collection and enjoy a three-course meal at The Dinner Party: The Grand Tour. Beginning in the late 1500s, many young aristocrats took the Grand Tour of Europe in search of art, culture, and the roots of Western civilization. Host Maite Gomez-Rejón of ArtBites will offer a guided Grand Tour through the Museum's collection, then journey to the Restaurant for a tasty historical overview with a specially designed three-course meal. The tour complements the Getty's extended summer hours—the Getty Center is open until 9:00 p.m. on Fridays through August 30.

What satisfied the appetites of ancient athletes and warriors? On September 26 and 27 at the Getty Villa, chef and museum educator Nancy DeLucia Real will provide a tour of Greek and Roman artifacts featuring competitions, battles, and heroic celebrations. Participants will prepare A Victorious Banquet that would have been served after a major triumph, and feast on a meal fit for a champion.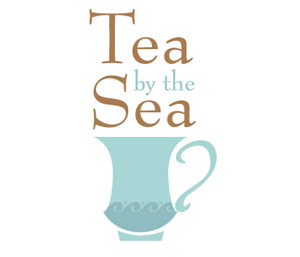 Additionally, the Getty Villa's ongoing Tea by the Sea is a special dining experience inspired by the site's Mediterranean herbs, vegetables, and fruits. Guests can sample a Mediterranean-inspired menu of sweet and savory sandwiches and pastries, along with fruits, cheeses, and a varied selection of teas. After tea, guests can tour the Villa's authentically re-created first-century Roman gardens with knowledgeable docents. Tea by the Sea is held on Thursday and Saturdays from 1:00-3:00 p.m.


Culinary Events: Getty Center and Getty Villa

From Garden to Table: Dining in the Renaissance
Thursday, August 8 and Friday, August 9, 2013; 10:30 a.m.–2:00 p.m.
Private Dining Room, Getty Center
Course fee $85 (includes parking)

The Dinner Party: The Grand Tour
Friday, August 23, 2013; 6:30p.m.–9:30p.m.
Museum Galleries, Getty Center
Course fee $100 per person (includes tour, three-course dinner, and parking). Wine pairing available for an additional charge.

Culinary Workshop: A Victorious Banquet
Thursday, September 26 and Friday, September 27, 2013; 11:00a.m.–2:30p.m.
Meeting Rooms, Getty Villa
Course fee $85 (parking included). Open to 20 participants
*Tickets on sale August 1

Tea by the Sea
Thursdays and Saturdays; 1:00p.m.–3:00p.m.
Founder's Room, Getty Villa
$36 per person.

# # #
The J. Paul Getty Trust is an international cultural and philanthropic institution devoted to the visual arts that includes the J. Paul Getty Museum, the Getty Research Institute, the Getty Conservation Institute, and the Getty Foundation. The J. Paul Getty Trust and Getty programs serve a varied audience from two locations: the Getty Center in Los Angeles and the Getty Villa in Malibu.

The J. Paul Getty Museum collects in seven distinct areas, including Greek and Roman antiquities, European paintings, drawings, manuscripts, sculpture and decorative arts, and photographs gathered internationally. The Museum's mission is to make the collection meaningful and attractive to a broad audience by presenting and interpreting the works of art through educational programs, special exhibitions, publications, conservation, and research.

Visiting the Getty Center
From May 24–August 30, 2013, the Getty Center is open Tuesday, Wednesday, Thursday and Sunday from 10 a.m. to 5:30 p.m., and Friday and Saturday from 10 a.m. to 9 p.m. It is closed Monday and major holidays. Admission to the Getty Center is always free. Parking is $15 per car, but reduced to $10 after 5 p.m. on Saturdays and for evening events throughout the week. No reservation is required for parking or general admission. Reservations are required for event seating and groups of 15 or more. Please call (310) 440-7300 (English or Spanish) for reservations and information. The TTY line for callers who are deaf or hearing impaired is (310) 440-7305. The Getty Center is at 1200 Getty Center Drive, Los Angeles, California.

Visiting the Getty Villa
The Getty Villa is open Wednesday through Monday, 10 a.m. to 5 p.m. It is closed Tuesday and major holidays. Admission to the Getty Villa is always free. A ticket is required for admission. Tickets can be ordered in advance, or on the day of your visit, at www.getty.edu/visit or at (310) 440-7300. Parking is $15 per car. Groups of 15 or more must make reservations by phone. For more information, call (310) 440-7300 (English or Spanish); (310) 440-7305 (TTY line for the deaf or hearing impaired). The Getty Villa is at 17985 Pacific Coast Highway, Pacific Palisades, California.

Same day parking at both Museum locations (Getty Center and Getty Villa) is available for $15 through the Getty's Pay Once, Park Twice program.

Additional information is available at www.getty.edu.
Sign up for e-Getty at www.getty.edu/subscribe to receive free monthly highlights of events at the Getty Center and the Getty Villa via e-mail, or visit www.getty.edu for a complete calendar of public programs.